May 4, 2017
6 Steps to Protect Your Business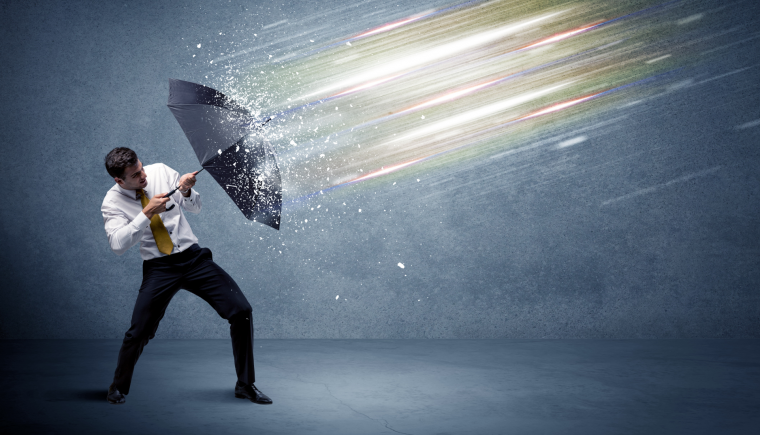 By Breanne Wilson, CyberShield Global Contributing Writer
You expend an amazing amount of energy running your business to produce results. So why leave it vulnerable to cyber attacks from savvy hackers looking to steal sensitive information?

The effects of cyber attacks can be absolutely devastating – and often, irreversible. Modern hackers are extremely advanced, but here's the good news: so is modern cyber protection.
If you follow these six steps below, your business will be empowered and protected so you can focus on what's truly important to your bottom line.
STEP 1: Assess your Security Risk.
Here's the truth: every single small and medium sized business is potential prey for hackers.
These guys know you don't have as many defense resources as large corporations, so they try to exploit that by hacking into your systems and stealing sensitive information for their profit.
Regardless of what you sell, where you sell it or how under the radar you think your business may be - you're at risk.  The question is: how big is the target on your business' back?
To find out, it's crucial to assess your security risk in a thorough and detailed way – and CyberShield Global can help you do just that.
STEP 2: Maintain & Update Security Controls.
Within your business' internal networks, it's important to set boundaries to protect your company's information and daily activities by maintaining security controls.
Utilizing firewalls, border routers, web filtering proxies and intrusion detection systems can monitor for suspicious activities that could lead to harmful cyber attacks.
STEP 3: Create an Incident Response Plan.
83% of small to medium sized businesses have no cyber security recovery plan. This creates an enormous amount of chaos if these businesses fall victim to a hacker - not to mention a potentially significant loss of revenue.
But it doesn't have to be that way!
If your business is prepared with an incident response plan, a cyber attack will be much less chaotic – and far less damaging.
According to McKinsey & Company, a trusted advisor and counselor to many of the world's most influential businesses and institutions, a properly crafted incident response plan has six major components:
1)      Incident taxonomy
2)      Data classification frameworks
3)      Performance objectives
4)      Definition of response team operating models
5)      Identification and remediation of failure modes
6)      Key tools for using during response
There's no time like the present to learn more about creating an incident response plan for your business.
STEP 4: Have an External Backup System.
Investing in an external backup system creates duplicate copies of your business' most important information, like financial statements, customer information and more.
According to the US-CERT (United States Computer Emergency Readiness Team), it's best to follow a 3-2-1 strategy. Have 3 copies of your data: 2 copies on local machines or devices and 1 copy offsite on an external backup system.
If a virus or a hacker infiltrates any of your systems, your files can quickly and easily be deleted or corrupted, without warning.
This external backup system is an extremely valuable safety net for your business.
STEP 5: Educate Yourself.
As the familiar saying goes, "knowledge is power." And this universal truth is absolutely applicable to protecting your business against cyber attacks.
According to Cyber Security Trends, human error is a leading cause of security breaches at 37 percent!
This unfortunate statistic makes educating yourself and your employees absolutely critical.
If you take some time to learn about the different kinds of cyber attacks that could threaten your small to medium sized business, you'll not only know how to recognize cyber attack warning signs on a daily basis; you'll also be empowered to take action to prevent these threats from occurring in the first place.
Think of it this way. Your daily best practices - monitoring your accounts, changing your passwords, being wary of telephone solicitors asking for information - are the first line of defense against hackers. Your specialized security software is your second line of defense to support the cyber attacks that go straight for your systems. 
Read more about cyber security today to arm yourself, and your business.
STEP 6: Get Cyber Insurance.
The insurance you invest in for your business doesn't cover your most important assets – your customers' names and contacts, your employees' social security numbers and more.
Purchasing cyber insurance covers your business for loss of profits that result from a cyber attack, as well as other penalties you could incur, including:
       ·         Damage claims for losing customer or patient data
       ·         Business income loss during a security compromise
       ·         Cyber extortion payments resulting from a ransomware attack
       ·         Forensic investigation, notification, credit monitoring,
                 public relations fees
       ·         Regulatory fines and penalties

With 30,000 websites being attacked every single day around the world, small and medium sized businesses are more at risk than ever.  Investing in cyber insurance could be one of the best decisions you've made to prepare for the worst case scenario.
So, are you ready to protect your business against cyber criminals? Follow these 6 steps and you'll be well on your way!
Categories: Small Business, Cyber Security, Cyber Attack