May 15, 2017
Benefits of Cyber Insurance for Small Business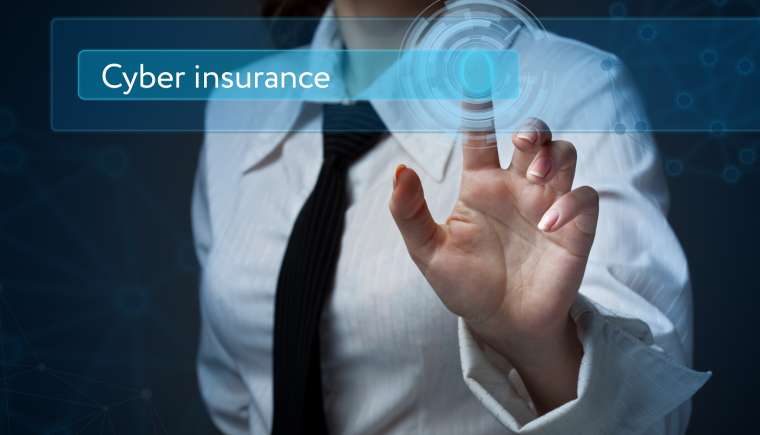 By Breanne Wilson, CyberShield Global Contributing Writer
If you're a small or medium sized business owner, no doubt you have investigated all kinds of insurance to protect your business.
From general liability insurance, to property insurance, to a business owner's policy, having rock solid coverage is extremely important.
According to Forbes.com, 30,000 websites around the world attacked on a daily basis, with 43% of these attacks targeting small businesses! And 60 percent of these small businesses that experience breaches go under within 6 months.
Many of the businesses that manage to survive a cyber attack experience business income loss during a security compromise are forced to pay regulatory fines and penalties, have to deal with damage claims resulting from lost customer or patient data – and more.
This is where small to medium sized business cyber insurance isn't a "nice to have" in the modern technological world – it's a must-have safety net to keep your business on stable financial footing if you fall victim to hackers.
What is cyber insurance?
Cyber liability insurance coverage reduces your business' risk by offsetting recovery costs resulting from a cyber attack. It typically covers expenses you incur as a result of a cyber incident (first party coverage) and claims made by others against you for failure to protect their data (third party).
Contrary to common assumption, the term "cyber" actually covers more than just incidents related to online hacking or electronic activities; it also covers private data and communications in paper, digital or other formats.
If you become a member of CyberShield Global, you'll get access to an excellent cyber insurance program offered by BCS Insurance powered by Lloyds of London, at an exclusive association discounted rate. BCS Insurance has been in business for more than 60 years.
Let's take a closer look at what our exclusive BCS cyber insurance program offers small to medium sized businesses like yours.
Your business will get broad coverage.
If you invest in BCS cyber insurance, you can feel confident that the coverage you're getting is solid and comprehensive.
This means if your company experiences a cyber attack, you're covered in the following areas:
•                     Business Interruption and Digital Asset Restoration coverage for loss of earnings and expenses incurred because of a security compromise, along with restoration costs to restore and replace digital assets.
•                     Cyber Extortion coverage for extortion payments to a harmful third party to avert potential damage against your sensitive data. 
•                     Regulatory Fines and Penalties coverage for fines and penalties imposed by federal, state, local, or foreign regulatory laws.
•                     PCI-DSS Assessment coverage to respond to PCI assessments and expenses (fines and penalties) in the wake of a breach involving cardholder information.
•                     Security Breach Response coverage you may incur following a security breach such as IT forensics, customer notification, credit monitoring, legal, call center and public relations consulting fees.
•                     Multimedia Liability coverage for allegations of defamation, libel, slander, emotional distress and invasion of privacy in the course of your communication of media content.
You'll also be supported by a 24 hour data breach hotline. This hotline allows you to immediately report incidents with Baker Hostetler, one of the nation's top cyber breach firms.
Should you experience any type of cyber attack, at any time, you won't feel alone! They will  offer you comprehensive and trusted guidance through the response of your security incident. 
At $199, it's affordable cyber insurance.
The last thing you need as a small to medium sized business owner is another huge expense, right? At CyberShield Global, we understand you're on a budget.
That's why we have negotiated exclusive rates with BCS insurance that gives our members the best possible deal when purchasing cyber insurance. For $16.59/month, why wouldn't you protect your business?
You'll go through a simple approval process.
Should you decide to explore cyber insurance for your small or medium sized business, the approval process is straightforward.
You simply fill out an application that includes four questions, wait for approval, select your coverage, and pay online - that's it!
Enjoy low retentions.
As a small to medium sized business insured by BCS, you'll benefit from low retentions. This means the amount of loss you agree to retain after a covered loss is $1,000 on every option, for each and every claim. This is a fraction of the $38,000 that a small business typically incurs recovering from a data breach. 
So there you have it – a few clear benefits of purchasing cyber insurance through CyberShield Global.  Take the first step toward protecting your business from the effects of cyber attacks.
 Apply today!

* $1000 retentions applicable to firms generating up to $5M in annual revenues
Categories: Small Business, Cyber Security