January 30, 2017
There is No One Solution to Address Cyber Attacks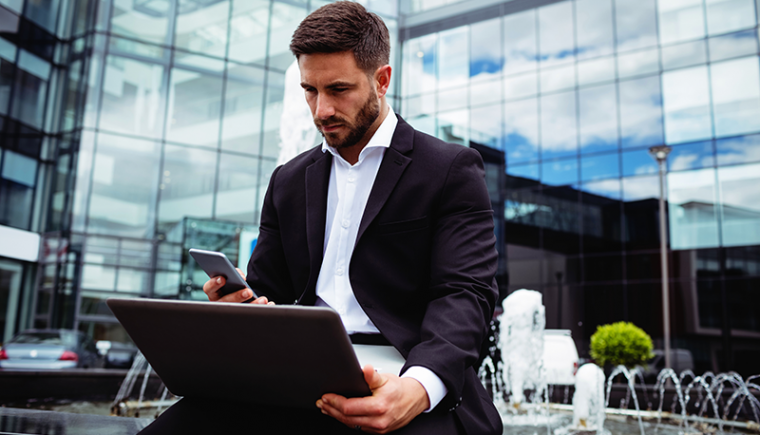 By Breanne Wilson, CyberShield Global Contributing Writer
If you want to protect your business from hackers who specialize in launching devastating cyberattacks against unsuspecting business owners, unfortunately, implementing just one software security program won't cut it.

It's a good start; however, if you want a truly comprehensive cyber security plan that covers all the entry points and tactics hackers will use, it's crucial to commit to an approach from all angles.

Take the first step: prepare an incident response plan
An incident response plan outlines the appropriate steps to take following a security breach.
By creating and documenting this plan ahead of time, you're taking a proactive and intelligent approach to potential cyber security breaches that could threaten your business.
The ultimate goals of an incident response plan include:
ü  Managing a cyberattack to limit damage
ü  Reducing time needed to recover, as well as resulting costs
ü  Increasing the confidence of external stakeholders and customers
When creating this incident response plan, be sure to clearly document all necessary actions that need to be taken in the event that a hacker successfully hacks into any area of your business.
As global management consultant firm McKinsey advises, a common problem with incident response plans is related to the quality of these incident response plans:
"….the documentation of how to act in the event of a breach may be out of date. The documentation is often also generic and not useful for guiding specific activities during a crisis."
Here's one way to structure your business' incident response plan so it's specific, thorough and helpful when you need it most: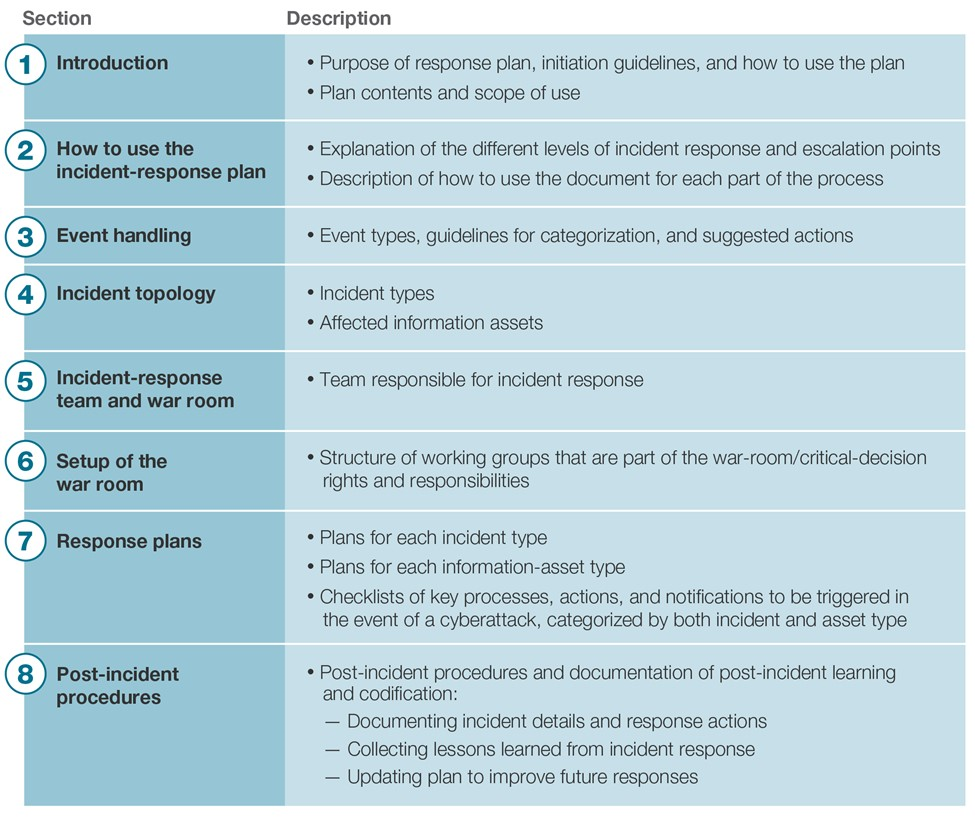 In addition to creating a comprehensive, documented incident response plan, you need to cover a few more bases when it comes to cyber security for your small business.
Be sure to do the following as well:
ü Take security risk assessments to determine if your private business information and customer information is vulnerable
ü Educate your employees about various types of cyberattacks to mitigate human error
ü Prepare and protect your business with cyber security       solutions with pre-breach and post-breach vendors
CyberShield Global (CSG) can help you form a relationship with professional and reputable breach response vendors to respond efficiently and effectively to a cyberattack.
When you become a member of CSG, your business will benefit from discounted access to antivirus protection, malware protection, legal consultations and much more.
Security software/hardware, education and cyber insurance all on its own is not enough. CyberShield Global offers a platform an ALL solution approach to our small business members.
Get started today!
Categories: Small Business, Cyber Security, Cyber Attack